Increase sales of new financial services, improve brand awareness, and create customer loyalty with tailored messaging and storytelling.
Deliver engaging content to inform, educate, and even entertain customers while they wait for a bank associate to assist them.
Allow customers to control and interact with the content for a dynamic and highly personalized experience.
Leverage Reflect's scalable, cloud-based digital signage CMS to create and push location- and screen-specific content to any branch.
Go beyond static media and video by incorporating third-party content sources, back-office data, analytics, and even community-oriented local content.
Build, deploy, and manage interactive content customers can control right from their phones as easily as any other format.
MOBIUS Financial | Passive POS
MOBIUS Financial | Ticker
MOBIUS Financial | Passive POS
MOBIUS Financial | Social
BOOSTING STAKEHOLDER VALUE FOR MOBIUS BANK
THE CHALLENGE
Educate guests and improve the experience for 25M customers while making daily business more efficient for its 97,000 employees.
OUR APPROACH
Leverage Reflect's digital signage CMS and other solutions to deliver dynamic content for various types of digital experiences.
THE RESULT
Mobius banks scalable deployment yields improved communications between tellers and guests as well as stronger employee morale.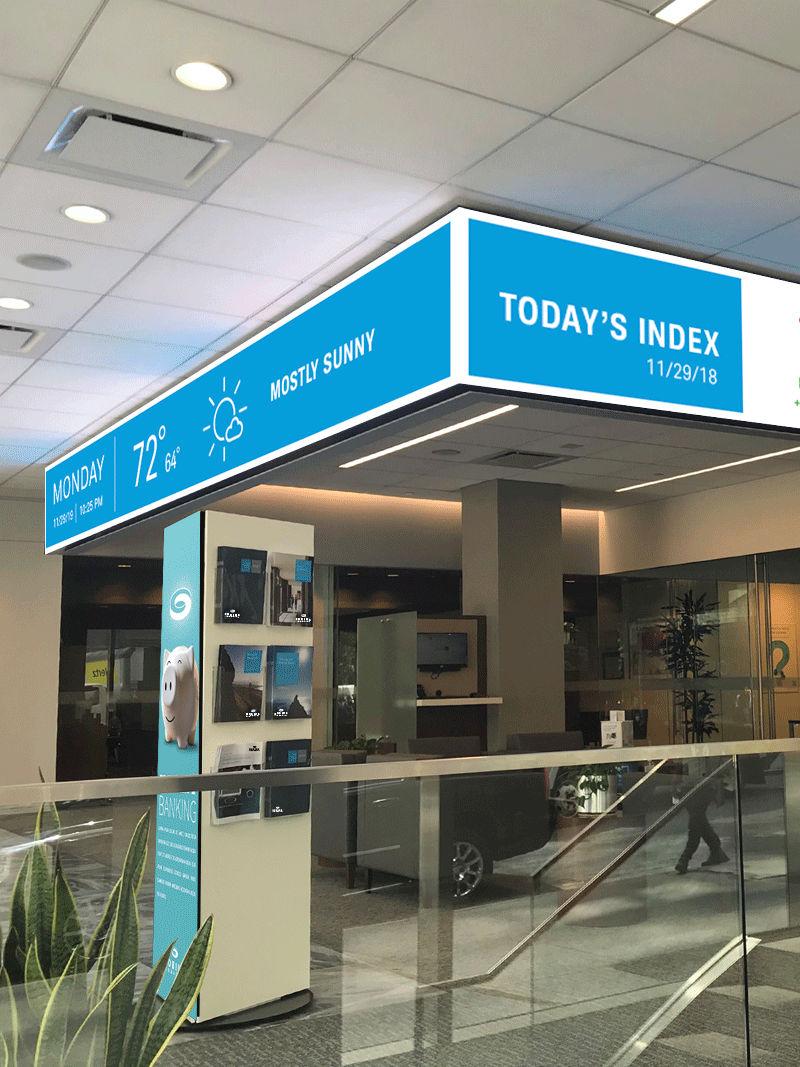 LIKE WHAT YOU SEE?
If you're ready to enhance your customer engagement, tell us more information about your company or solutions you're looking for. We're here to help.